Youth Merchant Fleet Provides Commerce, Camaraderie and Entrepreneurship at Sea
The Youth Merchant Fleet is a Workers Cooperative organization that enables youth and adults to make money while learning about maritime heritage and the American free enterprise system with the added benefit of being on the water.
We have no employees. Everyone is an owner who works independently operating traditional merchant boats that sell goods and services to the public in a manner that was common a century ago.
As owners, we share in the burden of navigating the complex regulatory barriers and licensing requirements imposed by an ever-expanding government. We collaborate on outreach and social networking while each boat works autonomously so that members are individually rewarded for the work effort they put in.
We are a social purpose organization with a mission to provide youth and adult members with business and maritime heritage education, work opportunities and career experience. We also provide the public with unique and memorable experiences that indelibly connect them to the water.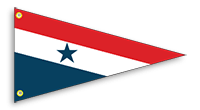 YMF provides an opportunity for both young and old to participate in something unique and enjoyable. Combining maritime heritage, food and commerce, we are developing an experiential public attraction to capture intrigue and inspire shoreside visitors.
Youth Merchant Fleet is sponsored by the Urban Public Waterfront Association.